2:00 pm — 4:00 pm
Chicago Temple Building
77 West Washington Street Chicago, IL 60602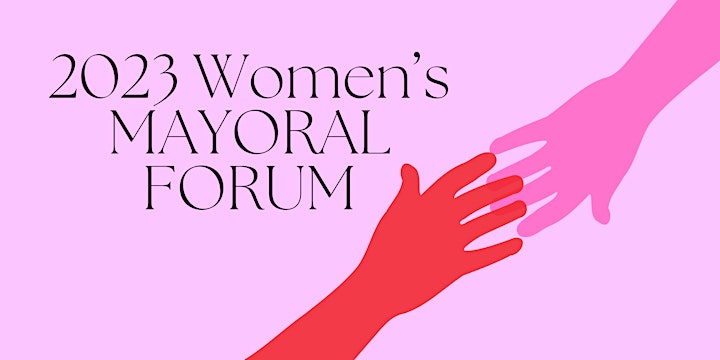 Get your free tickets now and mark your calendars!
Register here as soon as possible – seats are limited.
https://www.eventbrite.com/e/chicago-womens-mayoral-forum-2023-tickets-468901485967
Sponsors listed below include NCJW CNS and several other organizations.
DETAILS:
Moderated by Carol Marin and Cheryl Corley. Get your questions answered before you go to the polls.
Chicagoans want to know where the Chicago mayoral candidates stand on issues important to women – including reproductive rights, public safety, affordable housing, clean air and water, equity in the workplace and our paychecks, healthcare, education and more.
Chicago is our city and we care deeply about it. Together we must make sure that our women's agenda is every candidate's agenda.
Broadcast by CANTV! Live stream on YouTube and FB.
Masks are strongly recommended.
AIDS Foundation Chicago (AFC) – AKArama Foundation Inc. – American Association of University Women Chicago (AAUW Chicago) – American Association of University Women Illinois (AAUW Illinois) – Center for Personal Change – Chicago Foundation for Women – The Chicago Hyde Park Village (CHPV) – Chicago NOW PAC- Chicago Women Take Action – Chicago Women's History Center – Coalition of Labor Union Women – Community Organizing and Family Issues (COFI) – Community Organizing and Family Issues POWER-PAC Illinois – Courts Matter Illinois – Greater Chatham Initiative – Health and Medicine Policy Research Group – Hedy Ratner – Hustle Mommies – Illinois Democratic Women – Illinois NOW – Illinois Psychological Association, Women's Issues Section – Indivisible Chicago Alliance – IVI-IPO – League of Women Voters of Chicago – Movement for Black Lives – Mujeres Latinas en Accion – National Council of Jewish Women, Chicago North Shore – The Network: Advocating Against Domestic Violence – One Fair Wage – Protest to the Polls – Rainbow PUSH Coalition – SEIU Healthcare IL – Voices and Faces Project – Women & Children First – Women Employed – Women of the 7th Congressional District IL – Women's Business Development Center – Women's March Chicago – Women to Win – Workers' Rights Board of Chicago Jobs with Justice – Working Women's History Project – YWCA of Metropolitan Chicago
---